What an amazing global birthday party!
On March 2nd, we celebrated the 7th Raspberry Pi Birthday Party @ Coder-Maker from 9 am to 12 pm and held the very first Raspberry in Lebanon at the Beirut Digital District (BDD). There were 85 registered tech enthusiasts, youth and children with their families. Despite the rain and poor weather 35 people showed-up, families with young children and teenagers but also tech savvy and skilled amateurs. We were around 50 people many of whom got initiated at the Raspberry Pi and were able to engage very quickly in the planned activities.
The BDD was festive with Raspberry Pi stations, applications and challenges. It was exciting! Everyone participated in a series of challenges.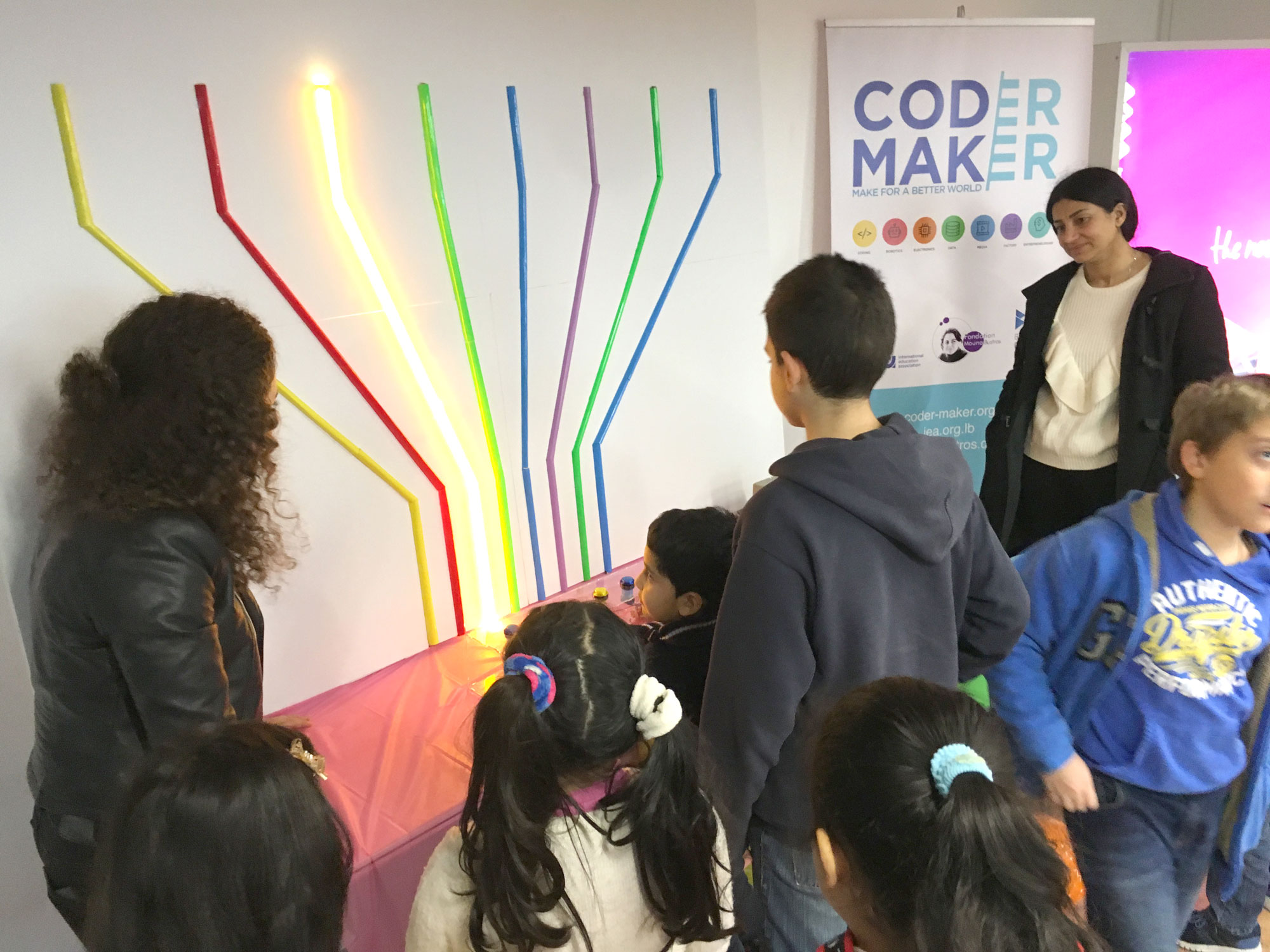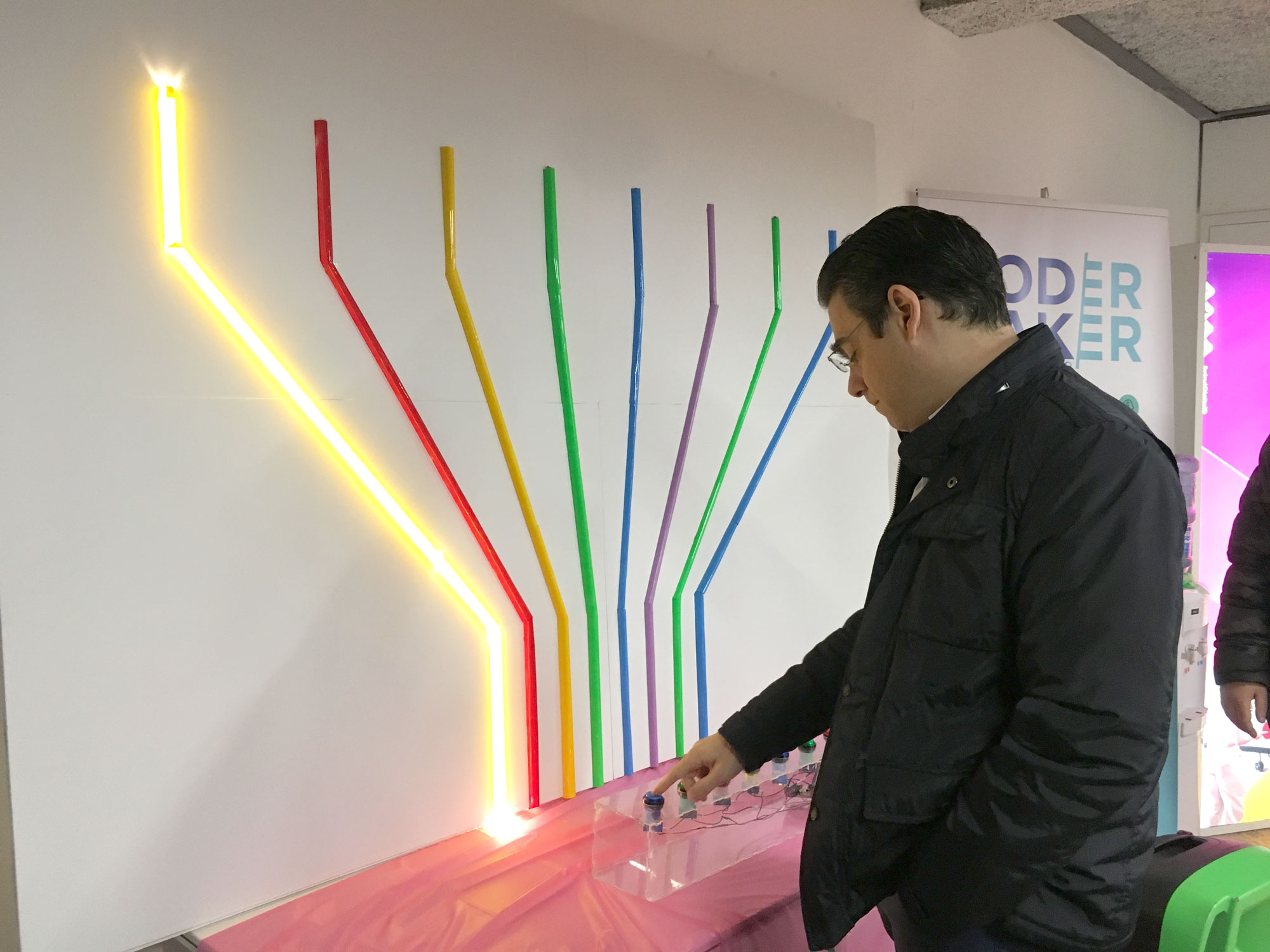 The Raspberry Pi music challenge was very popular and children seemed to really enjoy it as they tried to play "Happy Birthday" in order to get the chance to spin the wheel of fortune.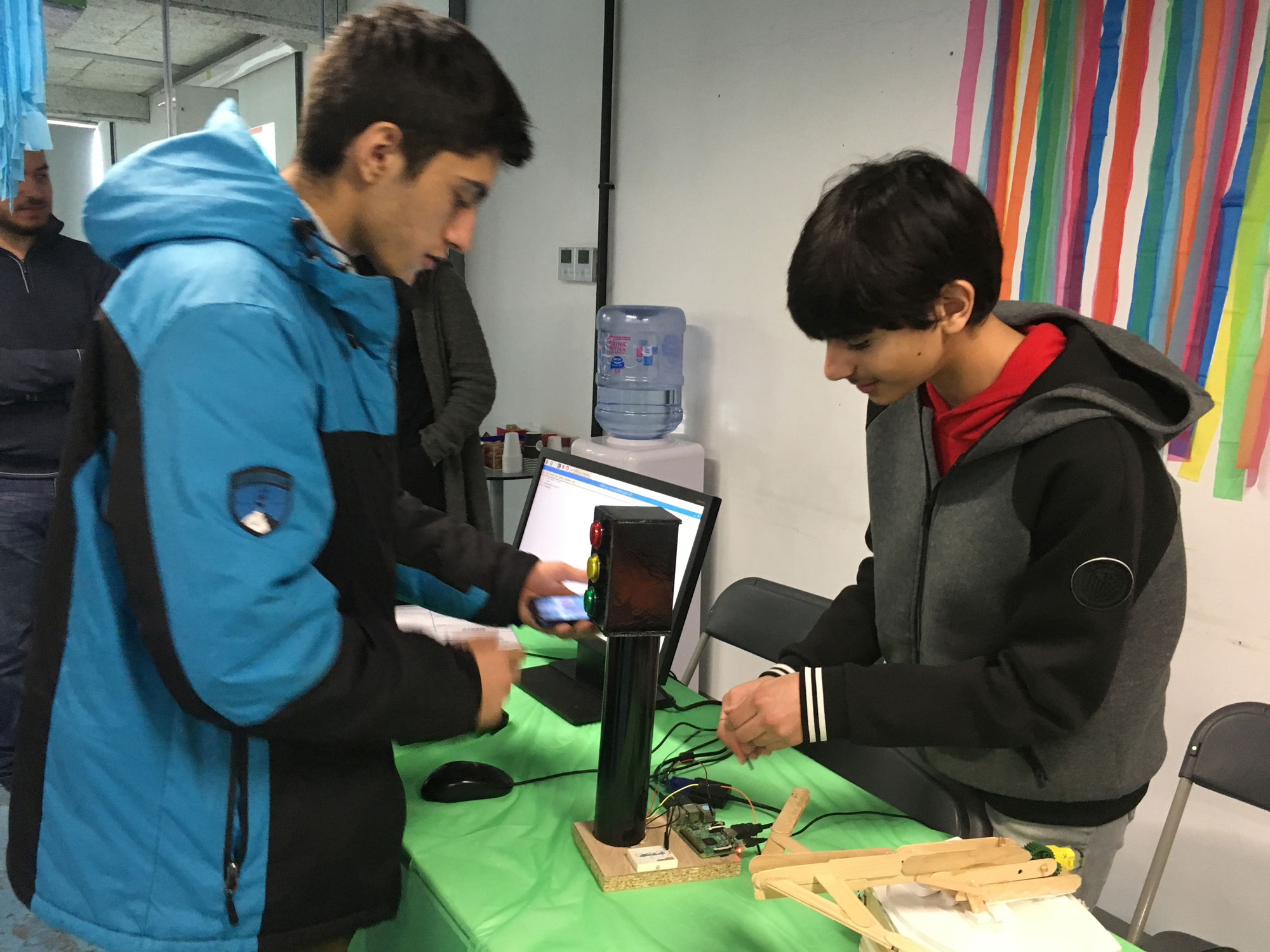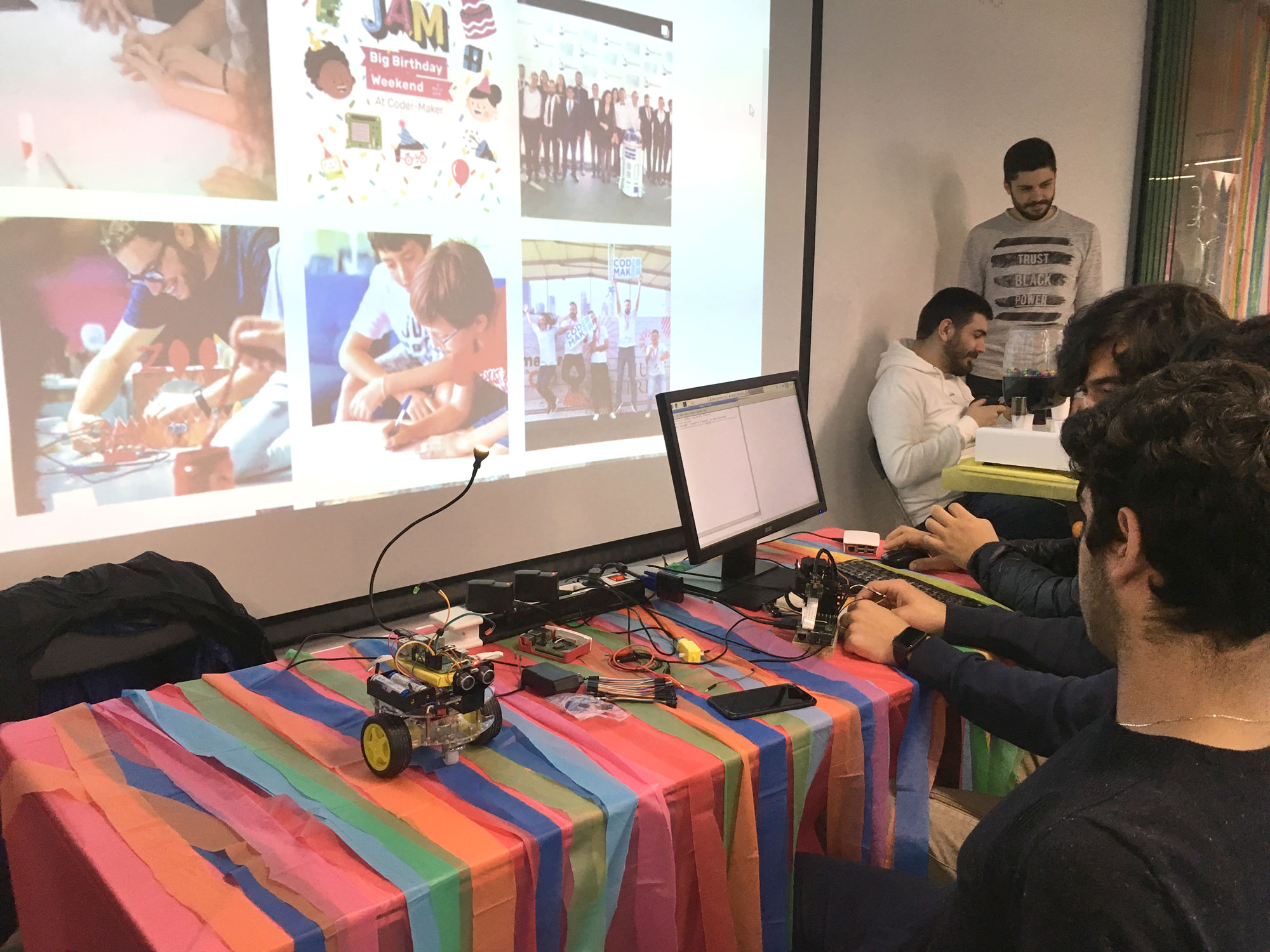 They also had several challenges with LEDs such as finding a way to make them light-up in the right sequence or wiring them correctly in order to simulate the correct sequence followed by the traffic lights.
Another fun station was the trivia contest where winners earned a free spin of the wheel of fortune and participants competed against each other in a series of fast paced questions around the Raspberry Pi to stack-up as many points as they could.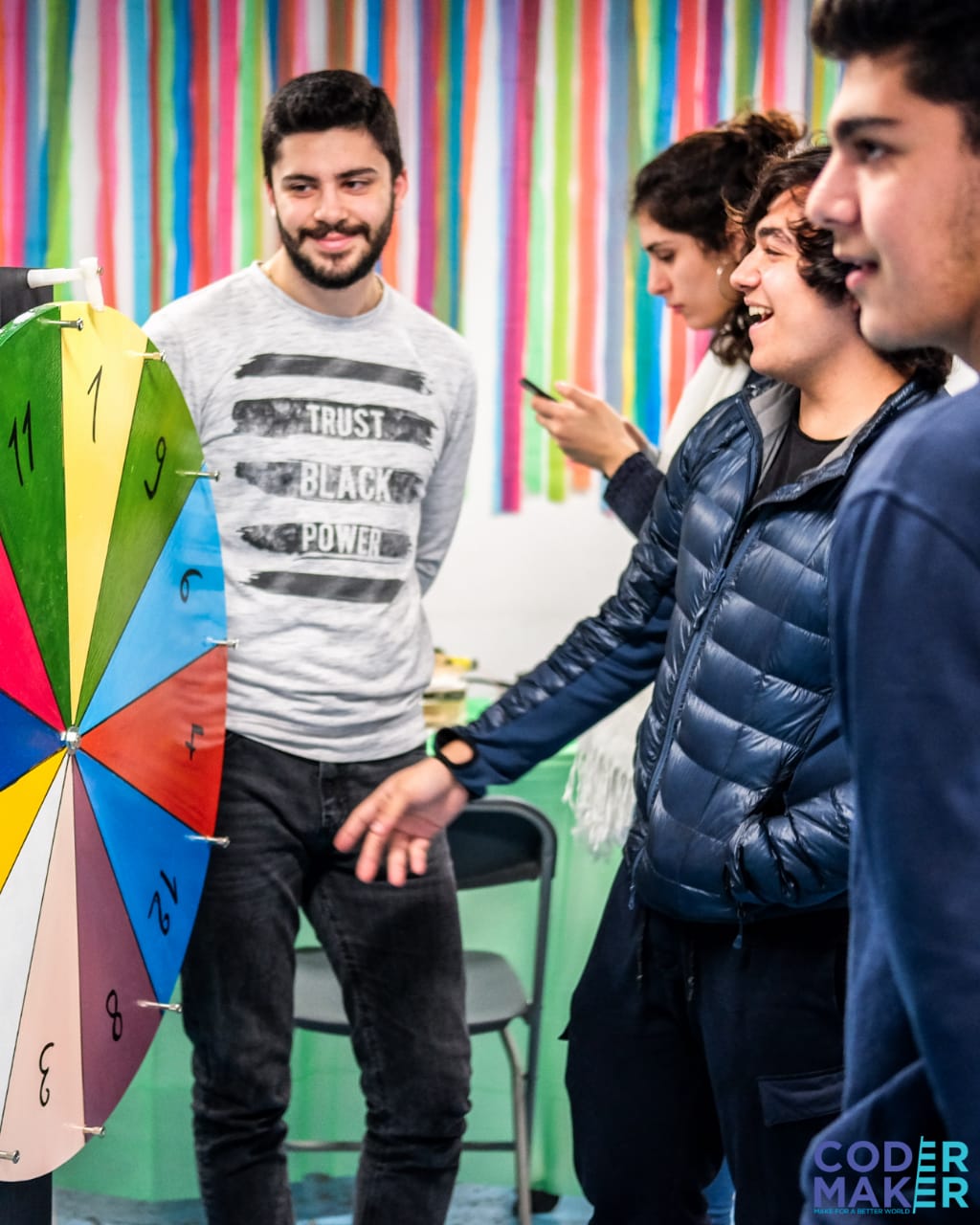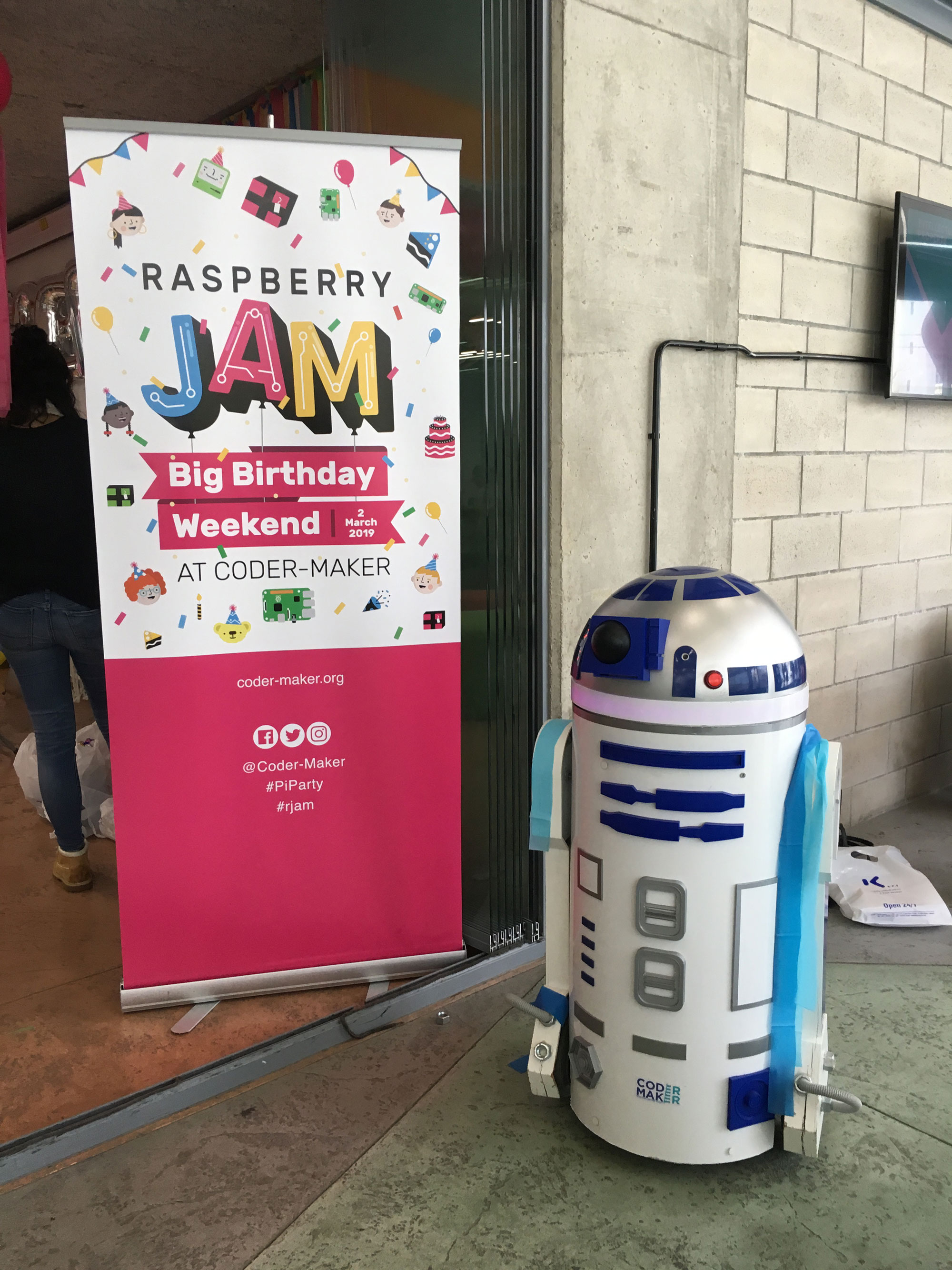 At 12 pm, HE Nicolas Sehnaoui joined us and we distributed the prizes to two winnder before enjoying the Raspberry Pi cake.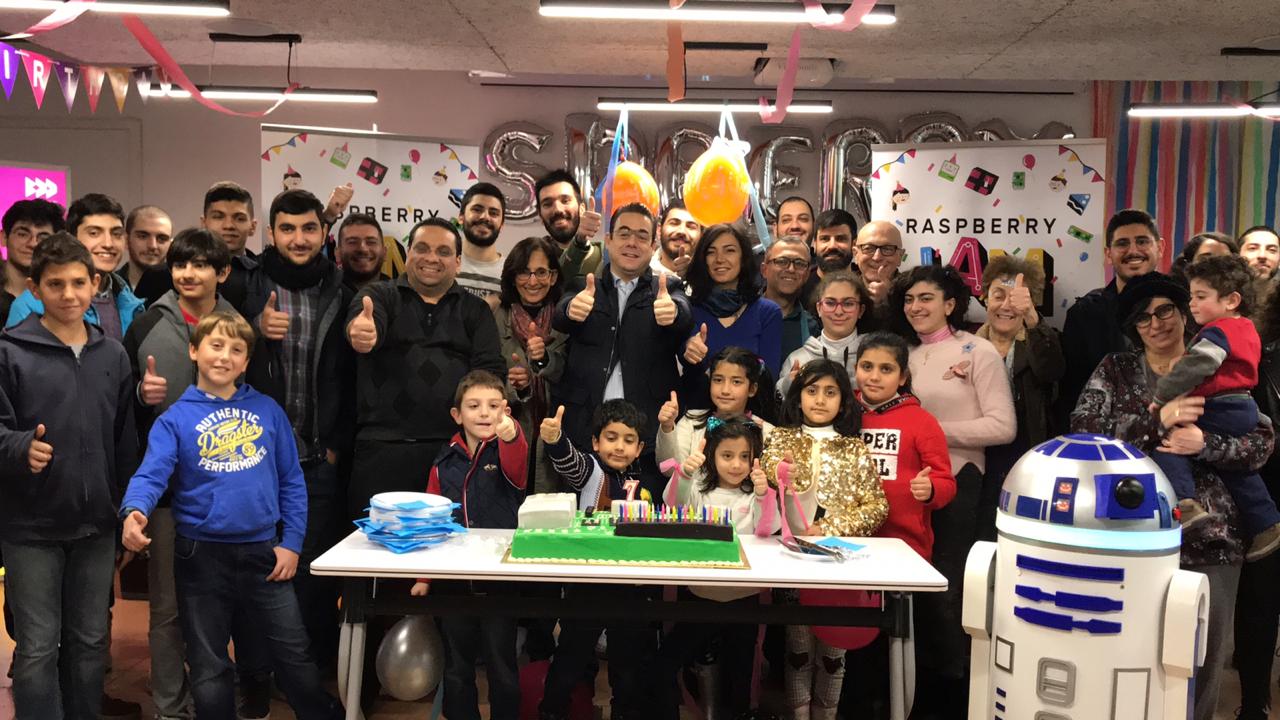 The day was a great success and we will certainly hold more Rapsberry Pi jams. Join us and grow our community of Coder-Makers in Lebanon.