Smart Glasses for the Visually Impaired, Saadnayel Public School, Lebanon
The story of Aesha's Smart Glasses is the story of a group of public school students working with their teacher and classmates Syrian refugees in the Coder-Maker program. The team continues to work on their project and has developed amazing ideas for their prototype.
Aesha,12 years old, squints and has a severely impaired vision, she can now play at school without being ridiculed by her classmates, she does not bump into things or people anymore because her Smart Glasses inform her how close she is getting to them, so she stops at the right distance and looks as normal as every child around her!
The Smart Glasses for the Visually impaired have been designed and built by two Lebanese girls, Aya (Aesha's sister) and Malak, and their Syrian refugee classmates, Ammar, Mohamad, and Abada, who are students of Grades 10 and11 at the Saadnayel Public School, Lebanon. They distributed tasks among them for design, coding, and wiring; they were guided by their biology teacher Mohammad.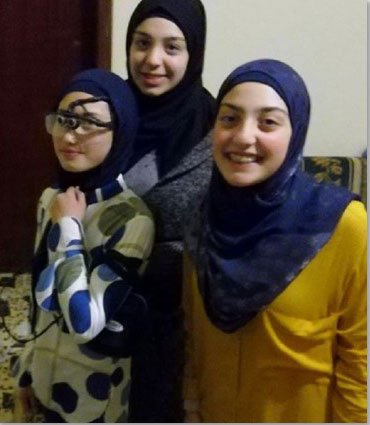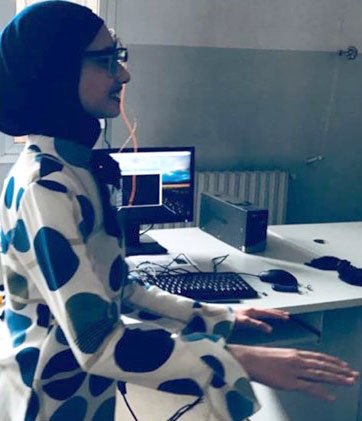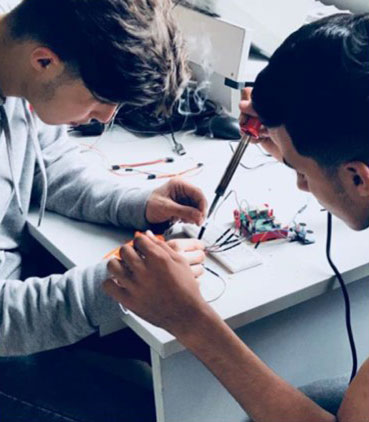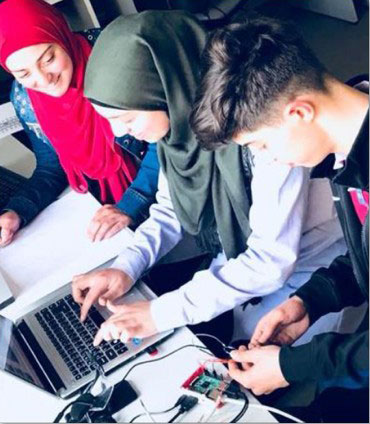 Testing everyday use at home
Aisha testing her glasses in the lab
Students setting up the glasses
Students coding the raspberry pi
At this first stage, the glasses are equipped with a Raspberry Pi computer, an ultrasonic sensor, and a motor that vibrates at different intensities when an obstacle is in front of Aesha at 3,1.5, and 0.5m. In the second stage they will install a lighter sensor, a 3D camera to identify things around her, and electronic components to communicate better with the brain.
This project won the High School Prize in the 2nd Lebanon Raspberry Pi Competition 2018 of the Coder-Maker program, which is now supporting the students to go into the entrepreneurship phase to take it to reality. It was funded by the International Development Research Center, Canada, implemented by the International Education Association in partnership with Mouna Bustros Foundation under the patronage of the Ministry of Education and Higher Education, Lebanon.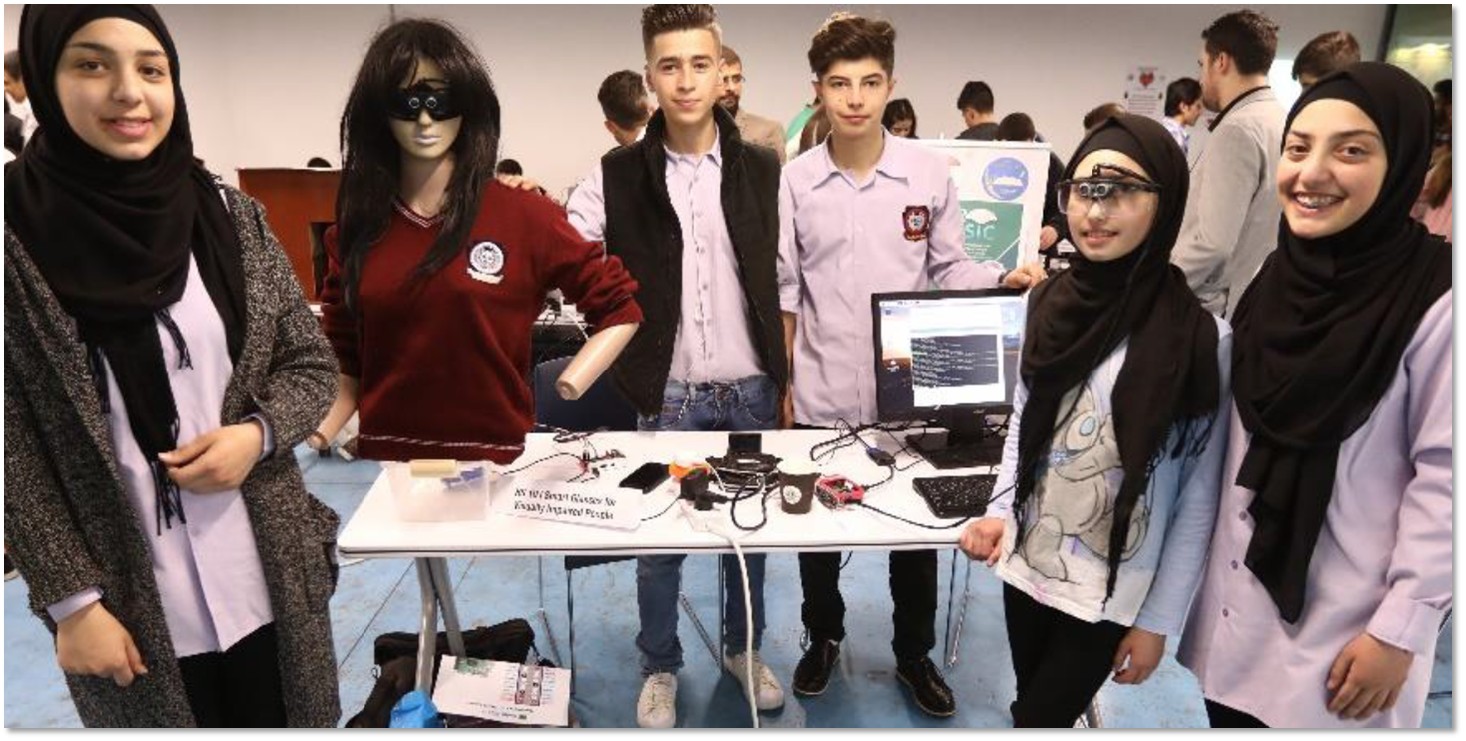 Picture of the Saadnayel group presenting their project at the 2nd Lebanon Raspberry Pi Competition