Bett, 2016, Technology is changing
We have just come back from BETT, the annual technology show held in London. It certainly was an opportunity to experiment with the latest technologies but it also was inspiring to hear from people and experts in the field.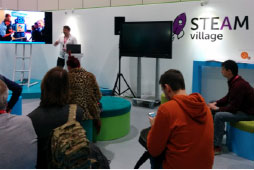 It is simply so large and there are so many exhibitors and speakers that one needs to grab every second of it. In the STEAM village, the Raspberry Pi experts were most engaging and had endless energy. They kept the audience absorbed with hands-on 30 min workshops over the 4 days.
The STEAM workshops included tips on how to use the Raspberry Pi in the classroom and to get students to really enjoy coding, and insights into developing resilience in learners and having teachers feel more confident teaching the computing curriculum. Physical computing, how to use the GPIO and sessions with Scratch or Python were packed all the time. I participated in some but also observed many. They have put in their 300% with passion and dedication, passing on their energy to the participants.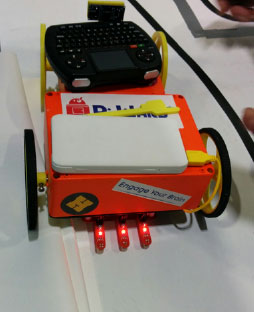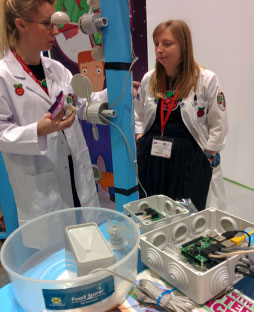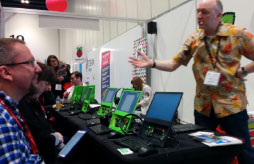 Imagine the learning and excitement of students who learn science and coding. They can follow the journey of a balloon and track its altitude as well as the air humidity and temperature. They can learn to code as they build a city in Minecraft, play music with code, and create a car then programme it to run on a track!
The STEAM village had also interesting debates about STEM and STEAM in Education, the BBC Micro Bit, as well as rich resources, tools, and software for STEM, 3D printing, and robotics.
It was well worth spending a full day in the STEAM village and attending the Raspberry Pi workshops before visiting the rest of the show.